over 125 years of combined experience
GIVE 'EM A BRAKE SAFETY, LLC (the "Company" or "GEBS") has a long history in the traffic safety business with leadership that has roots in the industry dating back to 1979. Dan Babcock and his wife, Kathy Babcock, started Work Safe Safety Supply Company in 1979 as a woman owned Disadvantaged Business Enterprise (DBE). Together, they built a very successful business, outgrowing the DBE status requirements, and then sold their interest to NES Equipment, a publicly traded rental enterprise, in 1998. In 2003, Dan and Mike Mooney decided to form Give 'Em A Brake Safety, Inc., which is essentially the business as we know it today. Many key employees from the Work Safe days decided to rejoin forces with Dan and Mike to create Michigan's premier leader in traffic control services and equipment. In 2013, Dan and Mike decided to sell a majority interest to RHV Capital, a Michigan based investment firm, as a means to relinquish control and enjoy a more retirement way of life. This is when Give 'Em A Brake, LLC was formed. Dan and Mike continue to be owners in the Company and mentor the Company's current leadership team.


Based on our long industry history, we have over 125 years of combined experience ranging from traffic plan design, estimating, administration, to in field crews. Under the Company's current strategy, the employees are all de facto owners as our significant incentive compensation plan permits them to participate in the returns generated by the business via quarterly incentive compensation bonuses. This sense of ownership has created the most loyal, professional, committed, and experienced work force in our industry.


Safety of our people and our customers is our #1 priority. We have a comprehensive safety plan that includes daily tailboard meetings, safe work practice incentives, frequent safety meetings, an annual all hands safety conference, and more to engrain the safety culture in our team and in everything they do.


Customer service is our #2 priority. We take pride in never turning down a customer's request for services or products and we are available 24/7. We serve the customer foremost. Further, we focus on professionalism in all we do from interpersonal skills to appearance in action.
Our expertise is traffic safety systems, we are a GEBS family, and we are pledged to traffic safety excellence in all that we do.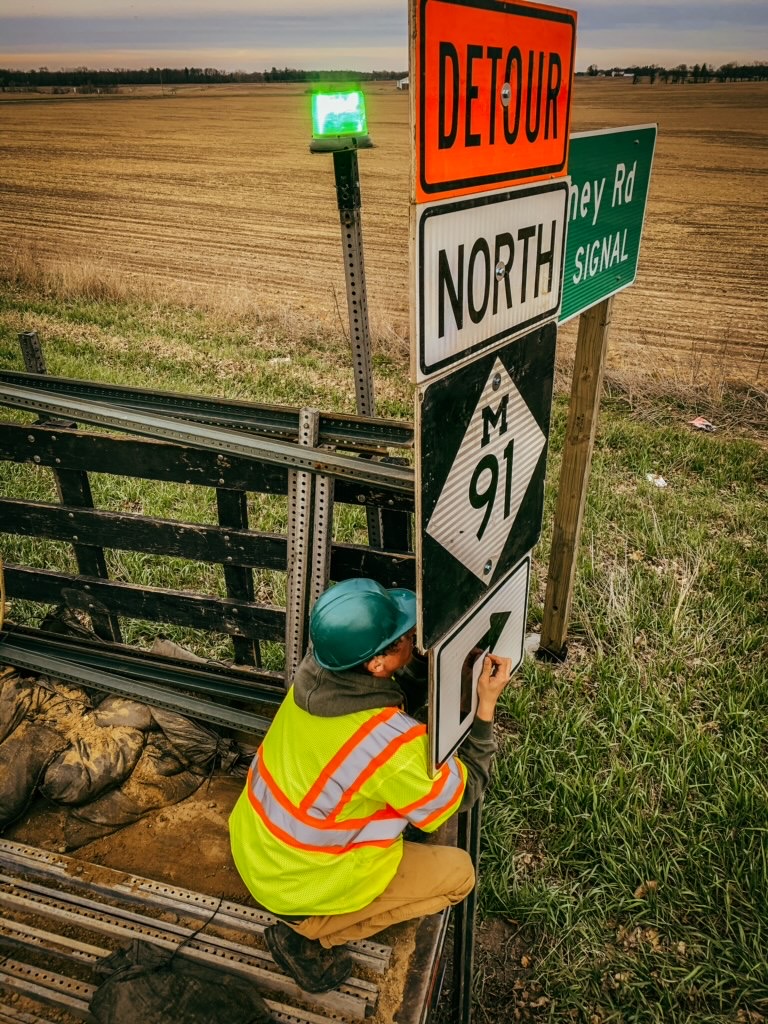 Forming trusted relationships with our community partners
GIVE 'EM A BRAKE GIVES BACK
GEBS believes our communities are our strength and why we exist; therefore, we endeavor to give back to our local communities. GEBS participates in a "GIVE 'EM A BRAKE GIVES BACK" campaign each year centered around the holidays and also gives back at various times throughout the year. Each branch location performs a donation campaign focused on our annual Christmas community service event, which includes donations from employees that is matched by GEBS. We then engage in a team building event at the community service organization selected by the branch. We take pride in supporting our local communities and those in need through our exceptional human capital, business, and monetary resources.