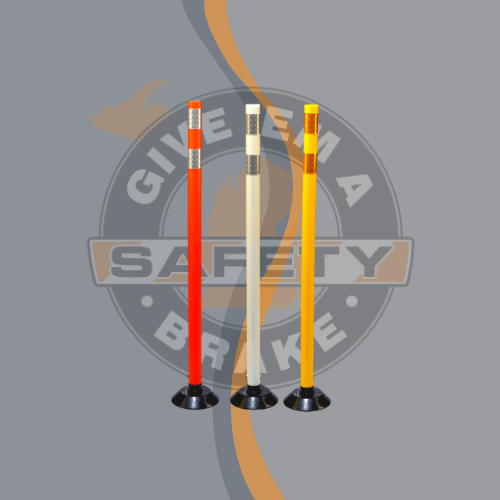 360 SURFACE MOUNT TUBULAR MARKERS
This device is bonded to asphalt or concrete surfaces and provides traffic control in areas requiring easy channelizer removal or relocation.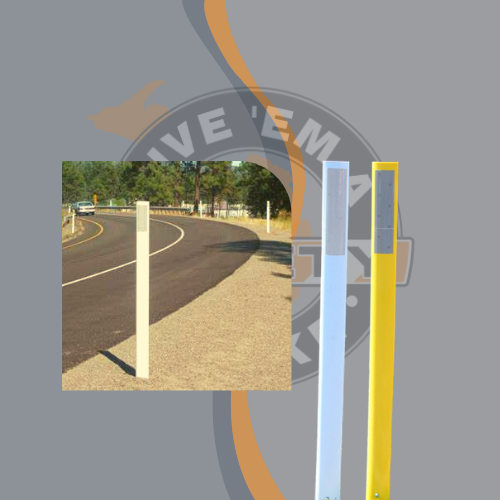 DRIVABLE FLEXIBLE GUIDE POSTS
Drivable flexible guide posts for roadside delineation.
Recycled engineering polymers withstand repeated impacts. Guide posts offer a combination of strength, flexibility, and durability that stand up to the harshest weather conditions. They will not discolor when exposed to UV rays and will not rust, rot, or splinter. The FG400 & 500 posts can be cut to any length. There are three standard colors: white, yellow, and gray. Other colors are available by special order. The FG 500 provides maximum display area for vertical messages that comply with USDOT specifications. MUTCD complaint, NTPEP tested, NCHRP 350 approved. Wide range of reflective sheeting options for nighttime visibility.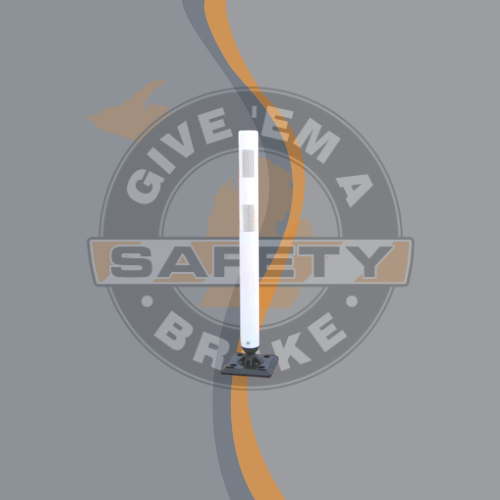 3 "flexible posts are high performance channelizers designed to meet the harsh demands of high-speed, high-traffic areas. Tuff Post has been tested to sustain 50 impacts at 50 MPH with little damage to the unit or the impacting vehicle, while remaining upright with no vertical listing.